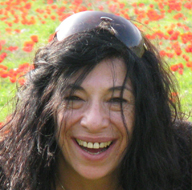 Chercheuse sur le yiddish pendant la Shoah, directrice de « Carrera de Especialización de Estudios Judaicos y Judeoamericanos » (spécialisé dans le yiddish en Amérique du Sud), Master de « diversité culturelle » à l'« Universidad de Tres de Febrero » en Argentine.
Interview par Max Kohn de Perla Sneh, psychanalyste à Buenos Aires, Argentine, Yiddishe Heftn, Cahiers Yiddish, juillet/août 2009, n°138/139, 7-9, Yiddishe Heftn, Cahiers Yiddish, septembre/octobre 2009, n°140/141, 23-25.
Perla Sneh: elalakranliterario.blogspot.com
Buenos Aires Ídish: estatico.buenosaires.gov
An essay writing company writing services is one which composes essays for students. The companies assign assignments to qualified writers based on the order of the client and their topic.The best essay writing service should have the ability to deliver your paper on time.These services are secure and legal to utilize. They are not in violation of any laws and most are governed by strict confidentiality policies.